PDR TECHNIQUES GO MAINSTREAM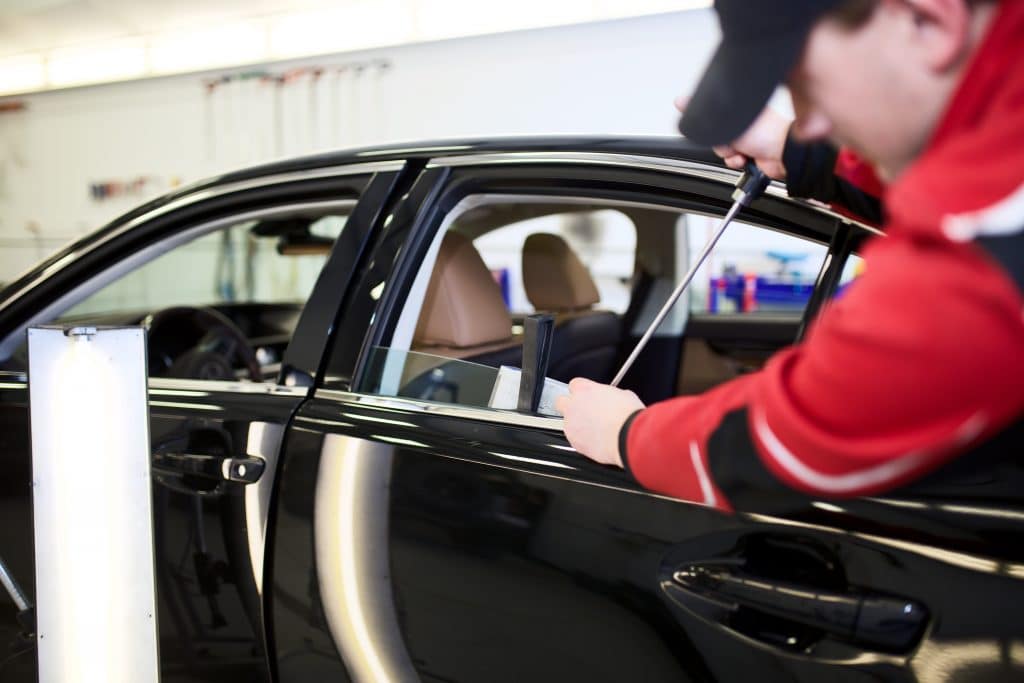 After decades of separation from the collision repair sector, paintless dent repair (PDR) technicians developed techniques unheard of in the mainstream repair community. And now, some collision facilities are bringing these techniques to support more traditional repair processes. There is no question that, in some circumstances, PDR  techniques can provide the swiftest, least expensive low-risk solutions to minor damages on vehicles. 
"When it comes to PDR it really is a new industry. I know it's been 30 some years now but that's relativity new in this industry. The way I think about it is PDR has always been a young stepbrother to the collision industry," explained Bill Park, the co-chief executive of the Colorado-based PDR firm Axiom Accident and Hail Repair, in his 2018 Guild 21 webinar. 
During the same webinar, Park and other guests highlighted the growing number of collision facilities that were bringing in PDR techniques in order repair parts that would otherwise be replaced. This is leading to a so-called "partial push to repair" approach, where a technician uses PDR techniques to reduce the severity of a collision repair job, then finishes the job with standard paint-based collision repair techniques. 
Using partial push to repair, a large dent can be pulled using PDR glue-pulling techniques into a much smaller one—or even completely removed.  Of course, the more dramatic the repair, the less likely is it for paint to survive the undenting process,  intact. One of the reasons that PDR techniques work on dents, is the emergence of glue pulling techniques, which in the late 2010s, had surpassed the older suction and dent-rod techniques with effectiveness. 
As Ryan Hampton, Axiom's second chief executive stated:  "Glue pulling has surpassed suction for external repair. It has grown by leaps and bounds. No one who we work with drills a panel anymore. Rather than removing a bumper cover, throw a glue tab on there and pull the dent out. Glue has moved up a lot. It can move a lot of metal as compared to a dent rod. So, there are a lot of advantages there. Guys are just getting better at it." 
Of course, it isn't just the evolution of glue pulling methods that has allowed PDR techniques to become valuable in traditional repairing facilities. 
Another advance is the use of a hot box, which uses an induction unit, like those found on high-end oven elements, to reform the metal. The technique allows technicians to pull on the dent from the top side of the panel and eliminate damage to the back side of the panel. In fact, with the introduction of BETAG Innovation's own induction heating unit back in 2016, the brand began to seriously market its equipment to the mainstream.
At the time, BETAG COO, Dave Flockhart, explained that though the PDR technology might have been envisaged for PDR technicians, it now offers new opportunities to collision facilities. 
"For us, it's one of the fundamentals of metal repair. If you can get access to the backside of the metal and push it, you've expanded your options and you can make the quality of the repair much better," explained Flockhart. 
He also suggested that collision facilities that invest in using PDR tools proficiently, could see a significant benefit. 
"I think there are opportunities for collision centres to develop their skill sets. The time to become a proficient PDR tech is significant, but the centres that encourage their technicians to embrace small damage repair have an opportunity to establish a significant competitive advantage."