GETTING READY FOR THE NEXT NEW NORMAL
By Ros Macdonald
Nearly two years of COVID health concerns, lockdowns, and policy changes have turned our world upside-down. Businesses all over the world were put in precarious positions, forcing many to bring services online and cut down on overhead. Collision repair facilities are no exception, dealing with lower-than-normal repair volumes. With staffing shuffles aplenty and employees that are, frankly, used to a more lax schedule, teams might question if they can still handle post-pandemic crunch times. On the other hand, the downtime provided an opportunity to streamline operations and prepare to come out the other side stronger than ever. The next new normal could even make way for better performance than before.
"If it's broken we can fix it" is a mindset familiar to those in the collision repair industry, which came in clutch in these strange and difficult times. Brad Kruhlak, Technical Manager at AzkoNobel says of repair teams: "During the pandemic they probably perfected some skills they never had before, and if you perfect a process, things will fall in place a lot quicker for you." The downtime allowed facilities to smooth out inefficient or dysfunctional aspects of their processes and operations, and practice the perfected strategies again and again. John Cox compares this phenomenon to a familiar saying in sports. "You don't necessarily get better with games, you get better when you practice."
The reduced pace of business also drove facilities to address unnecessary expenditures that might have flown under the radar in busier circumstances. "The pandemic forced the realization of doing more with less," says John Cox, Acoat Services Manager at AkzoNobel. "Crisis forced everyone to look at the fixed cost side of their business and make decisions based on those numbers." This encouraged facilities to right-size their staff, wages, and materials. Reducing overhead is something businesses aspire to in normal times, and teams can carry these lessons forward while ramping up production. This involves growing teams at an appropriate pace and keeping
costs lean wherever possible.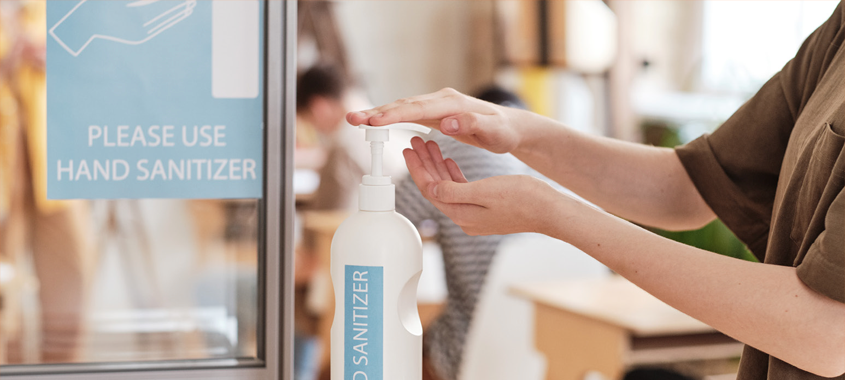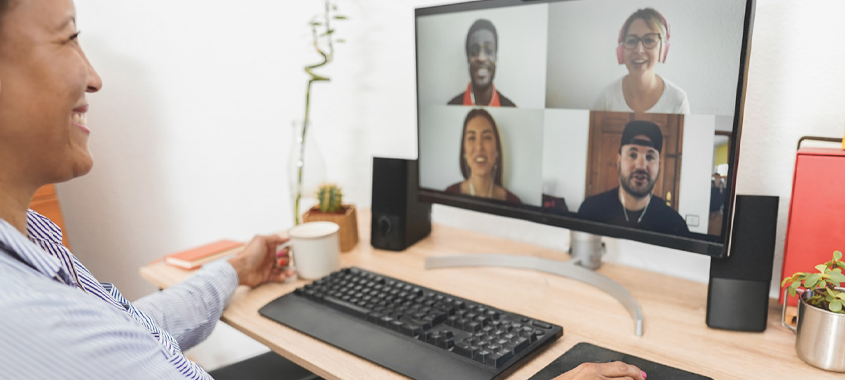 The situation of crisis additionally drove home the importance of communication, pushing companies to have urgent conversations about next steps, and relay clear messages to staff, stakeholders, and customers. Companies discussed grievances and dreamt up creative solutions to the problems created by the pandemic. Just like a clean shop floor, organized communication and documentation kept things running smoothly. When operations go back to normal, how will facilities keep these lines of communication open?
One solution involves improving procedures to keep track of staff and their tasklists, be it a better shift tracking system, checklists, end of day reports, or morning meetings. "A quick pitch meeting in the morning and the afternoon can accomplish a lot, just reminding people what their roles are," says Kruhlak. Facilities might also benefit from creating production boards with step-by-step instructions and diagrams, so employees can get immediate answers to common questions when it's crunch time. This is especially important for new staff members who haven't memorized the goings-on of the workplace. John Cox suggests creating a production goal and a scoreboard to motivate your staff: "The people want to know: are we winning or losing, are we ahead or behind?" Covid has raised all kinds of discussions of health and wellness, from digital hygiene to the necessity of staying home when we are sick. The last thing a business wants to happen during critical moments is a sick staff member infecting the whole team.
Collision repair facilities can benefit from a simple daily survey of symptoms, or even use automated text messages asking staff if they are experiencing symptoms. More personal check-ins, on the other hand, can help staff set individual goals, and helps management learn from the team's ideas and grievances. "The people in the trenches most of the time have the best ideas because they know what's working and what's not working," maintains Cox. Smart managers take notes during check-ins and review them before the next meeting. Staff members are encouraged to perform at their peak capacity when their company cares about their individual progress and celebrates their achievements.
Managers that have taken the time to get to know their team and their equipment will reap the benefits as production ramps up. Companies can get a temperature check on the capacity of their facility, and prevent burnout as the workload increases. It is imperative not to take on more jobs than the team can handle, as staff might not be ready for a pre-pandemic level of production, especially new additions to the team. Are there parts or materials shortages? Is a company understaffed? Communicating about these issues sooner rather than later will pay off. Facilities that do find themselves short on materials or dealing with supply delays might be tempted to waste time as they wait for deliveries. Instead, focusing on repairs that do not require new materials can maximize productivity.
The shifting sands of covid such as delays, new staff, and parts shortages can cause hiccups with customers. Being transparent and straightforward with clientele can encourage patience and understanding. Customers are likely dealing with some of the same issues in their workplace and will be empathetic to the situation. After all, one thing we can all take away from this global crisis is the importance of mutual support. "From the person washing cars, to painting cars, to pulling the frames, they all have ideas," says Kruhlak. This mind-set fosters a deeper sense of teamwork, setting collision repair facilities well on their way to tackling the challenges of the next new normal.