DELIVERING TOP-TIER SERVICE THROUGH THE DECADES
MONIDEX REFLECTS ON ITS HUMBLE BEGINNINGS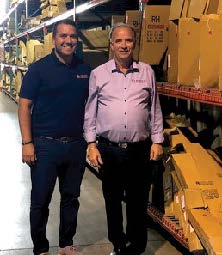 Sal Polletta founded Monidex Distribution International back in 1983, with his goal being to provide customers with the best quality and selection of aftermarket parts. A lot has changed over the last 35 years in the replacement parts industry, but Sal's vision has remained the same. With demands increasing and more and more manufacturers entering the industry, aftermarket parts have become a staple in the collision repair industry and it is companies like Monidex that are driving that change.
"The quality of the aftermarket part has come a long way since I first started," said Polletta. "The replacement parts we have today are as high quality and as good as the original part." Monidex maintains the superior standard of their parts through strict inspection programs. Many company parts are passed through both CAPA and NFS testing to be recognized as certified replacement parts. The result, more customers being provided with quality and reliable parts at an affordable price. As Monidex continues to grow, so too does its selection of parts. Not only does Monidex provide quality parts, but also a wide array of products for whatever the collision repair may be. "In most cas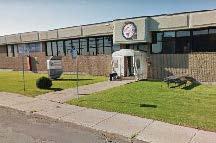 es when a car is in an accident it suffers damages that require a variety of different repairs and parts, which can lead a bodyshop running around to different suppliers,' said Polletta. "Monidex prides itself on having parts for both body and mechanical replacements. We are really a one-stop-shop for whatever part you may need."
Getting your hands on a Monidex part will now also be easier than ever, with the company expanding its delivery services. "We currently have 22 delivery vehicles leaving our Montreal location every day and servicing most of the province of Quebec and the Ottawa region," said Polletta. "We have also recently added another delivery vehicle to our Dartmouth fleet bring our total to 4 delivery vehicles in Atlantic Canada. Being able to deliver our own products was very important to us, as it ensures that a high level of care is being accompanied with each delivery."
Currently operating three locations in Montreal, Monidex plans on combining its facilities and creating a 200,000 square foot location, to keep up with the growing demand for company parts. Mondiex also operates a 45,000 square foot facility in Dartmouth.
Monidex will continue to offer an extensive inventory, competitive prices and first class service every step of the way.