HIGHWAY THRU HELL'S AL QUIRING AND J.W. SPEAKER TEAM-UP ON ROADSIDE SAFETY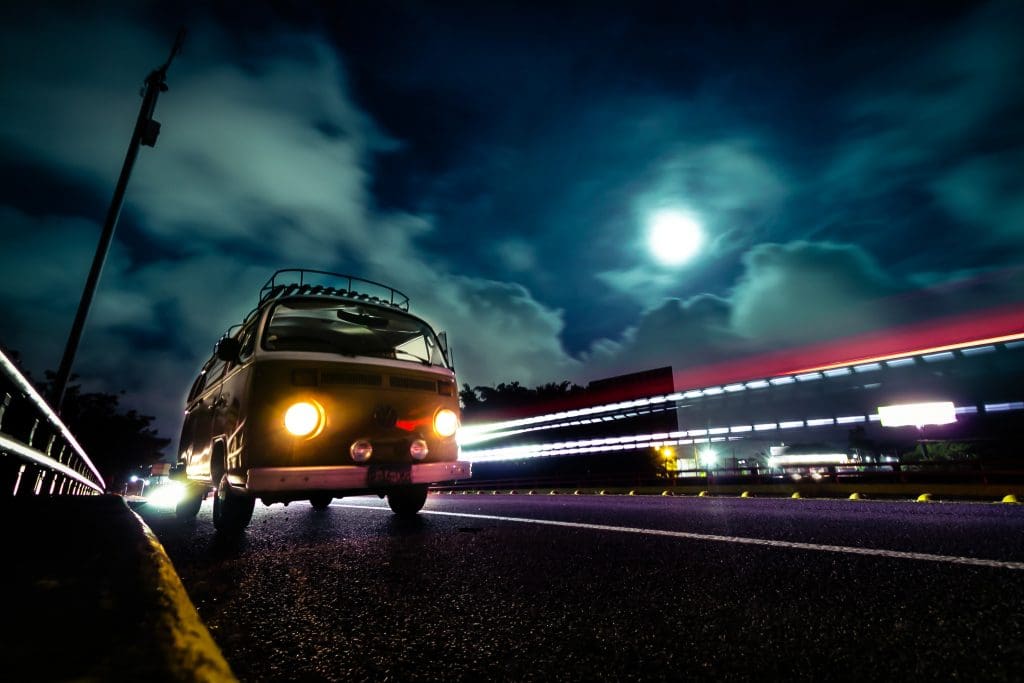 If there's one thing Al Quiring really wants to see his fellow towing professionals do, it is to take their personal safety more seriously. 
In fact, when asked what advice he would share with ambitious young people in the towing sector looking to build-up their businesses would be, he says: "Pay attention to what is coming down the road, and make sure it pays attention to you." 
It is good advice. Being struck by a fast-moving vehicle during a roadside operation will end a career far more quickly than any particular business decision. 
The Highway Thru Hell star, whose profile on the show has increased significantly in its more recent episodes, has teamed up with U.S. manufacturer J.W. Speaker in order to promote his message—and to promote the company's own lighting solutions. It is difficult to imagine a more charming pitchman. Even when promoting J.W. Speaker's products, Quiring seems absolutely sincere. 
"The SmartHeat, is the cat's meow for keeping the lens clear. I use the Model 8800 SmartHeat Headlights." explains Quiring. "What is most important to me is that the SmartHeat lets drivers working in adverse road conditions spend less time outside of their cabs, where it is dangerous." 
That's not to say he doesn't know his stuff. Even when taken by surprise by a question about the advantages of the SmartHeat lenses over halogens, Quiring doesn't miss a beat. 
"A halogen light generates a lot of heat— most of which is directed inside, not onto the lens. That makes them a big power draw. With my lights, the SmartHeat technology is incorporated into the LED light itself. There's also a grid pattern on the front, which means nothing is going to stop them from beaming clear down the highway." 
The veteran road warrior, however, can only be held back for so long. 
"Look, whether it is a kid chasing a ball, or a herd of wood bison, I don't want my truck hitting it," Quiring says. "I could pay $15 for bulbs, but the investment is worth it." 
It is clear J.W. Speaker has no interest in reducing Quiring's famously frank style into a bunch of agency-approved soundbites. In fact, long before he was a celebrity, J.W. Speaker had sought out Quiring's input on product performance. 
"I wasn't featured on the show too much until one episode, when I did something all of the crew thought I wouldn't pull-off. I did. In fact, when I caught the director's eye, it was the first time I'd ever used LED seeing lights, which J.W. Speaker had asked me to try out. By the time I got home, I had a set for my partner, Gord. I couldn't let him go another mile without them." 
Quiring isn't the only towing professional who has worked with the manufacturer to ensure the quality of its products. The J.W. Speaker team says it relies on the input of towing professionals and members of the other industries it creates products for, in order to make sure it is meeting the market's needs. 
"For towing and a lot of our other markets, we get out in the field. We identify what problems towing professionals, agricultural workers, mining engineers – are having, and then we apply our technologies to finding solutions. The SmartHeat itself was originally designed for forklifts," says Gary Durian, engineering director at J.W. Speaker. 
Durian also says that the company's relationship with industry members means it sometimes receives its best ideas from tow operators without even asking. 
"We are very proud of how many ideas come to us directly from industry professionals. They reach out to our customer care folks on a daily basis," says Durian. "Recently, we were asked if it would be possible to come up with a light that shifts between white and amber, depending on a driver's needs. It was simple to do, but it hadn't been done before!" 
That idea led to the design of the Model 234 Flash LED Tail Lights with SmartHeat. The taillights are also available in five different colour options: amber, blue, green, red and clear with programmable strobe patterns. 
The technology is exciting to Quiring, who had not heard of the colour-changing system, and the pair immediately begin bouncing application ideas off each other, and discussing emergency lighting conventions in different parts of the world. 
While the pair may have moved past their speaking notes, the exchange makes it clear why Quiring is the perfect person to pitch J.W. Speaker's products. He shares the company's passion for industrial lighting. He wants everyone to be as passionate about it as well. 
As he puts it, "We operate in avalanche zones, flood zones and–generally—in bad driver zones. You have to think about your lighting. You've got to check it, and adapt it if you want to get home."