DENT FIX HEADS NORTH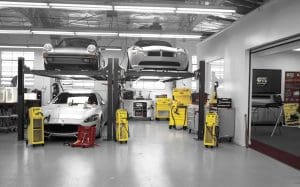 Dent Fix Equipment is proud to announce and welcome a new partnership with Speciality Product Sales (SPS), an experienced company based in Canada, as part of our initiative to provide the best customer experience possible.
For over 30 years, SPS have been supporting all aspects of the Automotive Aftermarket in Canada; Atlantic Canada, Quebec, Ontario, Western Canada, and British Columbia. Larry Bergmann, President and Owner, had this to say about the announcement, "We are excited to take on this excellent line of equipment, tools and accessories. Dent Fix is a perfect fit to our agency and we are excited about educating our customers in everything that Dent Fix has to offer to this industry."
Providing Solutions for 40 Years Since 1979, Dent Fix Equipment and Spitznagel Specialty Tools mission has been to provide technicians with innovative tools and equipment of the highest quality. That year Max Spitznagel, Dent Fix's founder, introduced the SPITZNAGEL stud welder to the United States.
This high quality German built stud welder, the DF-1, set our standards high and we knew that we would need to keep them just as high for anything we would make. We love hearing our happy customers' stories about when they bought their first piece of Dent Fix equipment and how long they have had their tool. "I have one of the first ones you sold" is something we often hear.
Our products are designed to solve problems and help you complete your job more efficiently with a higher quality result. Forty years into it and we are still growing, still excited and just as proud to be a part of this industry. Dent Fix Equipment and Spitznagel Specialty Tools have been proudly providing the technician with the highest quality in innovative equipment. Every year Dent Fix has brought many new products to our customers' shops and tool boxes that help complete their tasks more efficiently. Dent Fix Equipment enables the technician to finish the job faster with less risk of making errors, which saves them more money on each job. Our equipment lightens your workload as well as the stress put on you by the end of the day.
Quality tools are worth their weight in gold. They work when they a supposed to and help when help is needed, speeding the user through their day. From Drilling through Boron Steel to fixing Aluminum Panels to Measuring Vehicle Dimensions to Punching Plug Holes to Popping Plastic Rivets to Removing Undercoating to Paintless Dent Repair to Self-Piercing Riveters, Dent Fix brings you the latest tools and equipment from around the world.
SPS Company History Speciality Product Sales International Inc. was established by Jack Bergmann in 1986, and it has been helping and supporting manufacturers and Canadian distribution ever since. With over 100 years worth of sales rep experience based across Canada, SPS provides a very effective means for manufacturers to support their products in markets that they would not normally be able to reach. The reps of SPS help Canadian distributors and their customers stay informed and supported on the latest product offerings, and open doors to new customer opportunities.